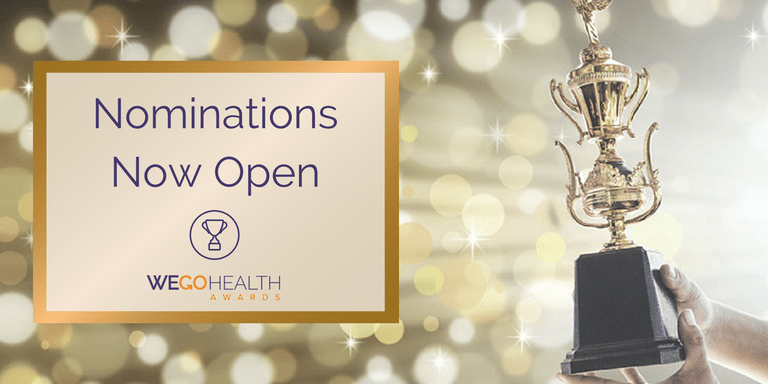 What Are the WEGO Health Awards?
The WEGO Health Awards were created by the WEGO Health Patient Leader Network as a way to recognize patient leaders for the tireless work they do to advocate for health conditions and raise awareness, collaborate with healthcare companies and more.
Here's a little more from the WEGO Health website:
"Originally coined the 'WEGO Health Activist Awards,' the WEGO Health Awards were created to embody the mission of WEGO Health: to empower Patient Leaders. We connect with countless patient advocates, influencers, and experts who are helping others and transforming healthcare – often without recognition.
Since its inception in 2011, the WEGO Health Awards have proven to be one of the best ways to connect the healthcare industry with top patient influencers. The WEGO Health Awards offers a way to introduce new Patient Leaders to the online community, and to allow network members the opportunity to recognize and say "thank you" to the leaders they look up to."
Hyperhidrosis Sufferers Need Your Help
I'll admit it's sometimes difficult for me to ask others for help. But I'm asking you today.
If the work I am doing to raise awareness about hyperhidrosis (excessive sweating) has touched you in some way, I ask you to please consider nominating me for a WEGO Health Award. It will take just a few minutes of your time.
I was nominated in 2012 and again in 2017. This year, I'm hoping to create even more awareness about a condition that affects so many. And many of you are suffering in silence. We need to change that.
There are several categories in the WEGO Health Awards. I'm hoping to be nominated for Best in Show: Blog, as blogging is really my bread and butter (even though I'm Paleo and no longer eat bread). 😉
Why Nominate Me?
Here's the deal. The WEGO Health Awards are not about me. They're about YOU and all the other sweaty people in the world who hate their bodies, have never sought help or treatment, or maybe don't even know that all this sweating they're doing is a recognized medical condition.
If I am nominated – and heck, maybe even win – this award is a trophy for all of us. It helps further raise  awareness about hyperhidrosis, a condition that can be mentally, emotionally, socially and professionally debilitating.
I've spent the last 7 years creating this blog from an entirely grassroots effort. The majority of what I do here and on social media I do not get paid for. I do this because it is my calling. My sweaty mess is my message. This award and subsequent recognition will help me reach more people.
So please, grab a towel, wipe off your sweaty hands and nominate me so that I can continue to create hyperhidrosis hope and awareness one drop at a time. Thank you!
UPDATE: If the nomination form asks for my email address, it's mylifeasapuddle[at]gmail.com
Leave me a comment below and let me know if you nominated me. I'd love to be able to say thank you more personally.