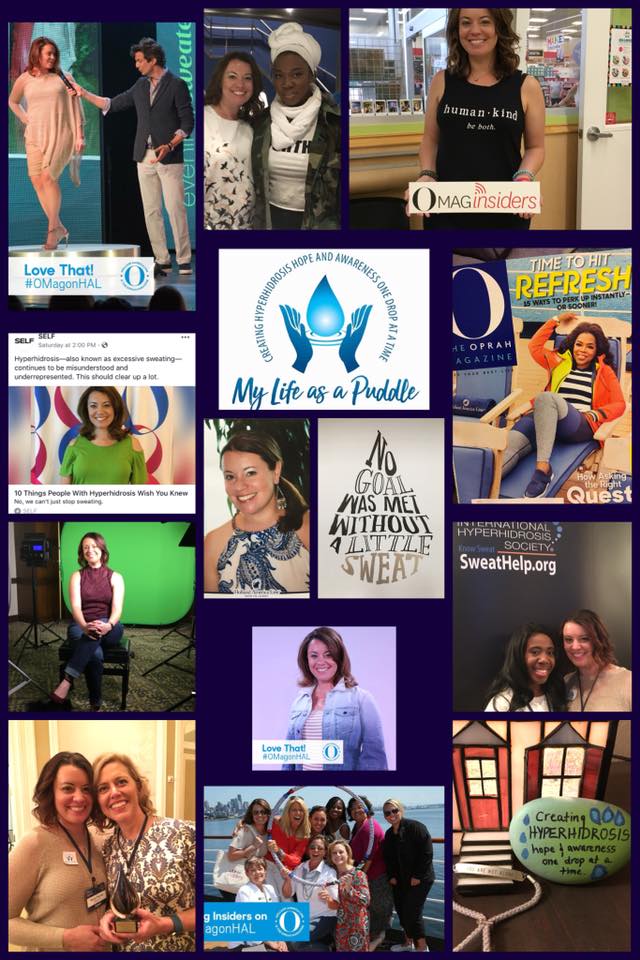 1. I myself am the trailblazer I have been searching for.
2. I'm not afraid anymore.
I'm saying yes to everything.
3. Second-guessing myself depletes me.
This one's a work in progress, but at least I'm recognizing the spiraling thought pattern.
4. My heart is bigger and braver now thanks to all the "Yeses" I've made.
5. All it takes is one "Yes" to change your life.
(E.g., Why yes, I'll apply to become an O, The Oprah Magazine O Mag Insider.)
6. I can do anything despite my hyperhidrosis.
(Like be a model in the Chico's Love That! fashion show with O's Creative Director Adam Glassman)
7. Vulnerability and courage go hand in hand.
(See my Just Stay essay)
8. Comparison is the thief of joy.
I am enough exactly as I am. (So are you.)
9. My hyperhidrosis activism is so much bigger than when I started my little blog.
I am here to serve those who feel like they are alone. (You are not.) Thank you to the following organizations who have helped me spread my message of hyperhidrosis hope and awareness one drop at a time: the International Hyperhidrosis Society (IHhS), Dermira Inc., Brickell Biotech, SELF Magazine and Healthline.
A big thank you to those of you who are reading my words right now. I heart you.
10. I no longer live in shame.
I had a crap 2016. As my favorite musician India.Arie sings,
I am light. I am light. I am not the mistakes that I have made. Or any of the things that cause me pain.
Motivational Coach Angela Davis told me on board the Oprah Magazine & Holland America Line Alaskan cruise,
Stop cheating on your future with your past.
I hear both of you, my soul birds.
2017, I made you my bitch. 2018, I'm coming for you, too.