I'm thrilled to bring you a new video interview. I had the pleasure of speaking with Lisa J. Pieretti, Executive Director & Co-Founder of the International Hyperhidrosis Society (IHhS). She's a notoriously busy woman who runs this small but mighty nonprofit dedicated to treating all who sweat excessively.
If this is your first time looking for help for your hyperhidrosis, or you're a parent trying to help your child, the IHhS is a great place to start.
In this interview you'll learn: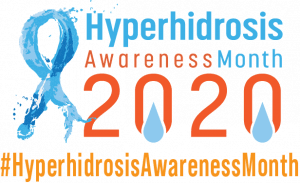 the ABCs of hyperhidrosis diagnosis
treatment options for hyperhidrosis
how to find a health care provider who is well-versed in treating hyperhidrosis
whether there's a genetic component to hyperhidrosis.