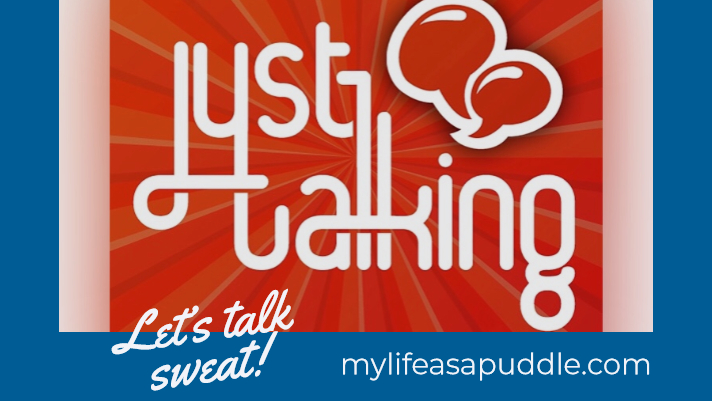 "Let's talk about sweat, baby." Last week I was the featured guest on Christopher Snider's podcast, Just Talking. He and I met virtually thanks to our mutual involvement with the WEGO Health Patient Leader Network and the Clara Health Breakthrough Crew. I'm grateful for our connection as well as Chris's generosity in sharing his platform with me so that I can have another hyperhidrosis podcast under my belt.

You can find me talking about hyperhidrosis on the Just Talking Podcast on iTunes — Google Play — Stitcher Radio or click the play button below.
What questions do you want answered, and what else should I talk about on the next podcast I do? Leave me a comment below!
P.S. I've got a new email signup form. Make sure you subscribe (it's over on the right sidebar of my blog) so you don't miss any blog posts or other news. I promise not to send you a bunch of junk.