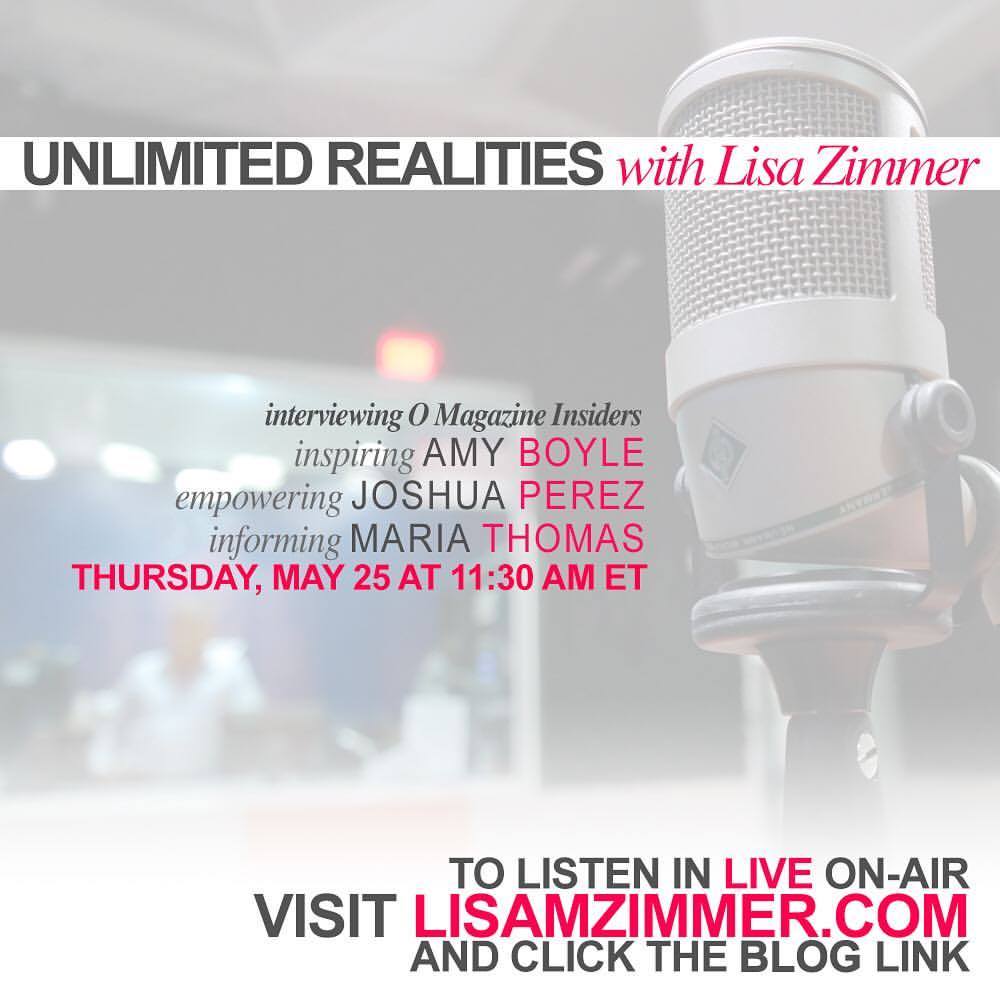 (Update: Listen to the archived version here.)
Hi friends! I'm getting ready to make my debut on the radio this week – Thursday, May 25 at 11:30 ET! That's right, I will be live on-air discussing hyperhidrosis on the amazing show Unlimited Realities with Lisa Zimmer.  The show is a three-part approach: to inspire, to inform, and to empower. I will be joined by fellow #OMagInsiders Amy Boyle of Amy Boyle Photography (inspire); life coach, author and speaker Joshua Perez (empower); and the host of the show Lisa Zimmer, an emotional/intuitive educator and motivational speaker.
I will be second in the lineup, so if you don't hear me right away, please stay tuned. I love the title of the show, don't you? If you would've told me a year ago that I'd be on the radio educating the world about a condition that affects 5% of the world population, I never would've believed you. So please share this blog post with anyone you think might like to listen. If you're a reader of mine who has been afraid to talk about your excessive sweating publicly, here's a way for you to do so through me. I'll be your voice.
Details for listening are in the image above – click the Blog Talk Radio link on Lisa's home page. Please join me in spreading my message of hyperhidrosis hope and awareness one drop at a time. A special thank you to the team at O, The Oprah Magazine for selecting me as one of their 50 inaugural OMagInsiders. This opportunity has led me to Lisa Zimmer and the radio gig. #yearofadventure
P.S. Can't listen live on May 25 at 11:30 ET? No sweat! The show will be archived and available for download.