The Travesty of the Situation
I'm 36 years old and have never had a pedicure. Preposterous, right? Not for those who consistently worry about their sweaty feet! I've been afraid to let someone touch my feet because 80% of the time they are sweating. However, my best friend decided it had been long enough, so she treated me to my first-ever pedicure. So, nervous yet excited, I let her lead me into a situation that was outside of my comfort zone. I recommend doing one thing every day that scares you, so today this was it for me.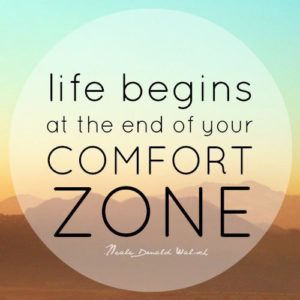 I had no idea, but at most spas the person giving you a pedicure wears latex gloves, so they can't even tell that your feet are sweating. This was so reassuring for me, as I didn't have to apologize in advance for the way my body behaves.
Adapting to the Environment
I sat down in the chair and placed my feet in the basin of water. It was lukewarm and had a spa bubble thingy in it to help generate a whirlpool of relaxation. Then I noticed the chair I was sitting in had a remote control peeking out from the back corner. I started messing with it and realized it was a massage chair. Let me tell you, these things are heavenly. I laid back and let it do its thing, all the while still worried about what would happen when it was time to take my feet out of the water.
After about 15 minutes, the lady came over and placed a towel on the ledge at the base of the chair. She gently took my feet out of the water and placed them on the towel. We all know that towels are a sweater's best friend, especially terry cloth towels as they tend to be more absorbent. I felt comfortable with my feet on the towel, since my sweat was supported in a sense.
She gently patted my feet dry and began applying a gel that helps slough off callouses. If you've never had this done before, prepare to be appalled. I thought my feet were in pretty good shape, but when she took a cheese-grater-looking thing to my heels I wanted to vomit based on how much of my skin was coming off. It didn't hurt when she did this; it was just a different type of feeling on my heels.
Getting Up Close and Personal
Once my feet were scraped clean, she trimmed my cuticles and shaped my toenails. She didn't have much toe maintenance to perform, since I've always trimmed and painted them myself for fear of my stupid hyperhidrosis grossing other people out. Then she reached for the nail polish bottles I had picked out when I first walked in – a beautiful teal green like a peacock's feather followed by a topcoat of gold glitter for extra sass.
Keep in mind she still had her gloves on, so I had no fear that she would discover my wet secret. Here's the shocker, though: MY FEET WERE DRY, PEOPLE. I know what you're thinking, 'cause I was thinking the same thing. I'll be damned. I can do what normal people can do. I leaned over in my seat and looked at my BFF.
"Dude. Why did you let me avoid this for so long?!" I said.
"Right? I told you!" she laughed.
That Little Limiting Voice
How many things have you avoided because of excessive sweating? How much in life are you missing out on because the voice in your head convinces you that you can't do it?  It's time to tell that voice to STFU. I walked out of the salon feeling so relaxed and powerful. I had conquered a fear of mine. It may seem small to some, but it was huge to me.
So here's my challenge to you: go and get a pedicure, guys and gals alike. I haven't quite worked up to a manicure yet, and I'm not sure I will. The polish chips too quickly on my hands, so I'm not sure it's worth it for me. But the pedicures definitely are, especially if you get a glittery topcoat. Mine lasted almost a month, and I've gotten a second pedicure since. The second time the lady noticed my feet were sweating, but I just brushed it off and said, "Yeah, my feet sweat a lot." I'm sure I'm not the first person she's encountered whose feet were a little wet.
So, go do it and then leave a comment below letting me know how it went.
Cheers, sweaty peeps!
P.S. Use the code IHHS for buy one individually packaged pair, get one free at summersoles.com. You're welcome, and thanks to the International Hyperhidrosis Society for partnering with them.