What if you had a chance to help people just like you who are suffering from hyperhidrosis?
He has the answer but is too afraid to raise his hand in class.
She's well prepared for her presentation at work, but the thought of moving her arms around to illustrate her point reduces her confidence in the board room.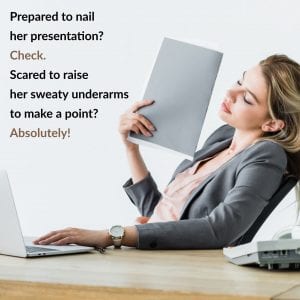 He bought a new suit for his date, yet dreads taking off his jacket at dinner and exposing his pit stains.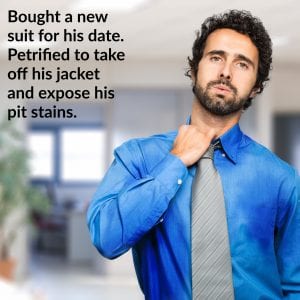 "Does this shirt come in black?" she asks the sales clerk, adding yet another dark item of clothing to her already ninja-looking closet.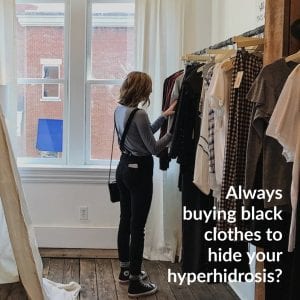 Do any of these scenarios sound like you or someone you know? If so, you might have axillary hyperhidrosis, also known as extremely sweaty underarms.
And for once, I want you to say so loud and proud! That's right. You have a chance to raise your hand and make a difference to potentially advance hyperhidrosis treatment.
How You Can Help Potentially Advance Hyperhidrosis Treatment
The Cardigan Study is testing a possible new treatment for both adults and children who have axillary hyperhidrosis (excessive underarm sweating). They need participants to enroll in the study.
See Whether You Qualify Now
The Cardigan Study is looking at an investigational topical (applied to the skin) medication to treat axillary hyperhidrosis.
This scientific research is a 11-15 week study with 13 clinic visits and is taking place across the United States. Qualified participants will be compensated for their time, travel, and participation in the study. Participants will have an equal chance of receiving investigational drug or placebo. Results may vary.
How You Can Qualify for This Hyperhidrosis Study
Have had axillary hyperhidrosis (excessive sweating in the underarms) for at least 6 months
Are available for morning appointments between 7-11am
Are 9 years of age or older
Are not pregnant or breastfeeding
Enroll in the Study Now
Why You Should Enroll
Are you tired of changing your shirts all the time because they're soaked through with pit stains?
Do you shower multiple times per day due to your sweating?
Are you sick of your hyperhidrosis controlling your life?
Then stand up for yourself and others who sweat excessively! Raise your hand and participate. Your bravery could possibly advance treatment options for people who are suffering in silence. Raise your hand for your sweaty brothers and sisters.
Prequalify Now
This post is sponsored by Brickell Biotech Inc. and has been reviewed and approved by the Institutional Review Board (IRB).