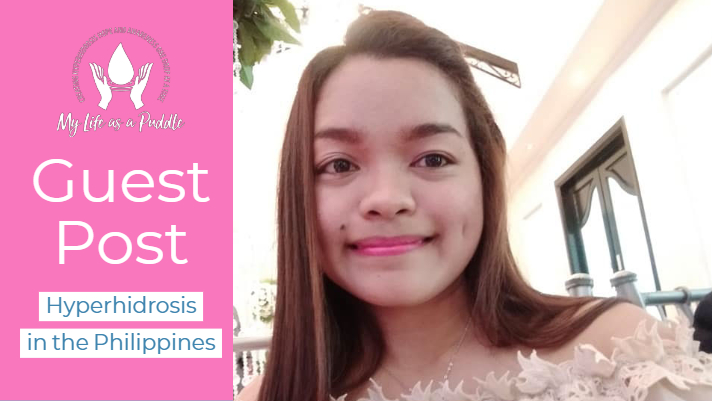 Meet Agnes from the Philippines. This is her sweaty story about hyperhidrosis.
I am Agnes, a 25-year-old from the Philippines. I never dreamt even once that I would be open about my condition – hyperhidrosis. It is not normal sweating; it is uncontrolled excessive sweating. I have it on my face [craniofacial hyperhidrosis], hands [palmar hyperhidrosis], and feet [plantar hyperhidrosis]. This started when I was a little, or maybe it's better to say from the moment I was born. I can clearly remember how it impacted my daily decisions in life. I experience this almost each day.
How Hyperhidrosis Affects Daily Life
Just imagine simple things in life that you have to be mindful of.
During my school days, I could not simply write on the papers without having something to cover the bottom of my hands, as they will for sure be full of sweat.
That is one of our extraordinary "talents." LOL ☺ We can easily tear tissues and papers into bits. Imagine: your feet will be messy after an hour or less when you go outside the house wearing slippers. You cannot even hold the hands of your loved ones as they will slip on yours. I can easily sweat even though I am seated, walking, or doing nothing.
That is actually just a glimpse of my life with this condition and the reason why I choose to put myself at a distance and not be close to anyone except for my family, boyfriend, and a few friends.  
Finding the Name for the Sweaty Problem
Recently, I have finally discovered that this is called hyperhidrosis (or excessive sweating) and that I am not alone with it. I used to treat my condition traditionally, from my first pee in the morning [in the Philippines, the older generation/culture has said to soak one's hands in the first urination of the morning] to soaking my hands in warm water with rock salt but had no luck.
I also used homemade iontophoresis, a machine that passes a mild current through water to the hands and feet. It is 75% effective in my opinion but a time consuming process, and you have to be consistent in using the machine. Today, I am using Antihydral (methenamine) cream to cure my hands, and I can say that it definitely lessens the sweating.
[NOTE: I/Maria do not advocate making your own iontophoresis machine. It can be unsafe. However, I understand why people resort to making their own due to lack of insurance coverage, insurance refusing to cover prescribed machines, or the out-of-pocket costs associated with purchasing a commercially made iontophoresis machine. Some companies do offer payment plans, though.] 
The Emotional Toll of Hyperhidrosis
There are instances that people laugh at us or make fun of our condition as they do not really understand how to live with hyperhidrosis. For some, they sweat because they are nervous. But for us, we are nervous because we know that we will be sweating. [I wrote this line in my article with SELF Magazine.]
It is emotionally depressing and physically tiring, but I am now able to accept and be happy living a healthy, sweaty life. So I salute every person living with a rare condition like mine but who are able to see the bright side of our situation. It is not our fault for having hyperhidrosis; so please, do yourselves a favor – make a step toward hyperhidrosis awareness as you may be able to touch and help someone's life.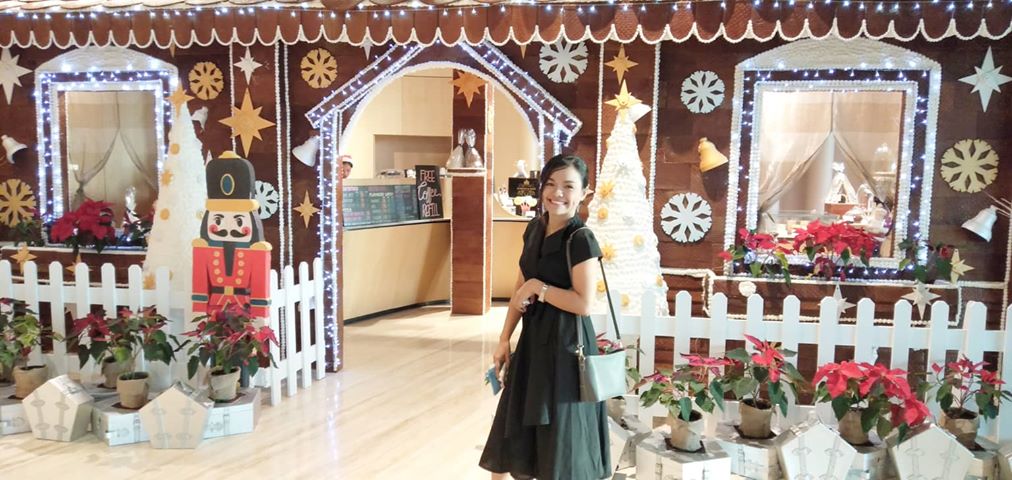 [Thank you, Agnes, for being brave and telling your hyperhidrosis story!]
Do you have a sweaty story?
I'm opening up my blog to the larger hyperhidrosis community. If you'd like to be featured, please fill out the form on my Contact Me page. In the subject line, enter Guest Post. Not a writer? No worries! I can edit your story, send you questions to answer to create one, or you can record a video.