My #OMagInsiders welcome box from O, The Oprah Magazine has arrived! Let's all take a moment and bow our heads.
#oprah #yearofadventure #ups #whatcanbrowndoforyou (sponsored)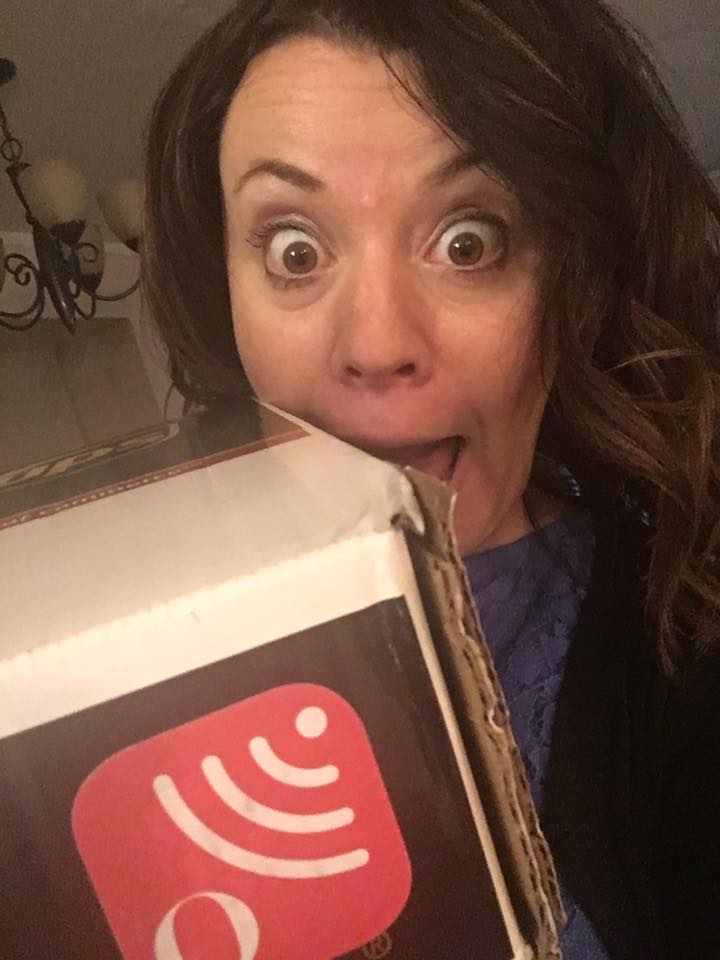 Because Oprah has deemed this her Year of Adventure, I am doing the same. Part of adventure is taking risks, which I've been doing with my blog since its inception in 2011. I started My Life as a Puddle after my first experience with the International Hyperhidrosis Society. Validation was the catalyst for me to start being more open about my sweating condition. And isn't that what we all want? To be seen and feel connected with others?
With that idea in mind, I put on my brave girl outfit (okay, I was dressed up for a work event that day and just left my dress on), put on a fresh coat of lip gloss, and embraced my dorkdom so that the team at O – and you, the lovely person reading this – could meet me virtually and hopefully be inspired by 1) my enthusiasm for a woman and her brand that I deeply love and 2) my willingness to put my excessive sweating front and center to create hope and awareness one drop at a time. Happy viewing, friends.
When we find the courage to share our experiences and the compassion to hear others tell their stories, we force shame out of hiding, and end the silence.
See that towel over on the left? I totally forgot to use it to wipe off my sweaty hands mid-video. LOL