A few months ago, I had what Oprah would call "a full-circle moment." I found myself on a jet plane headed to Cranbury, New Jersey, and we all know how much fun traveling with hyperhidrosis is. Not.
I went to New Jersey for less than 24 hours for a very exciting hyperhidrosis project. I arrived at the Pharmacy Times Continuing Education (PTCE) production studios to film a patient perspective video on hyperhidrosis. Here's where the full circle moment happened.
Having What Oprah Calls A Full-Circle Moment
I put myself through college working as a Certified Pharmacy Technician (CPhT). I've been certified since 1999 and still maintain my credentials. During my evening shifts in the pharmacy when it was slow, I would work on fulfilling my continuing education credits. My preferred provider for these educational activities? Pharmacy Times CE! Now here I was working with them.
So there I was in their studio, stunned at how far I've come. I've been advocating for hyperhidrosis for nearly eight years now. It has been a series of tiny courageous moments strung together over the years that got me here. I was on location – literally in the spotlight – to educate healthcare professionals about what it's like to live with hyperhidrosis and what patients need when it comes to hyperhidrosis treatment options in the future.
The night before, alone in my hotel room, I had a moment. As I sat curled up on the corner of the couch, my heart unfolded in gratitude.

I take my hyperhidrosis advocacy work very seriously. I know that with great power comes great responsibility.
My pen scratched quickly across the pages of my journal. I hoped my hands would stay dry enough to keep the edges of the paper from curling as I scribbled. This opportunity was a chance to tell my story to a larger audience.
My prayer has always been, "Use me, God. Make my mess my message." I was nervous about the filming. I hoped I would remember everything I wanted to say, everything that you who might be reading this would want me to say, too. My sweaty story is your sweaty story.
I'm thrilled to share with you the December 2018 supplement to the American Journal of Managed Care (AJMC). This continuing education activity on hyperhidrosis is free, and anyone can watch my video.
The video is broken up into the following sections:
Introduction – Maria Thomas of the blog My Life as a Puddle
Challenges of Living With Hyperhidrosis
The Impact of Hyperhidrosis on Quality of Life
Hyperhidrosis Awareness
Daily Living with Hyperhidrosis
Hyperhidrosis Treatment Options
Access to Hyperhidrosis Care
Watch My Hyperhidrosis Patient Perspective Video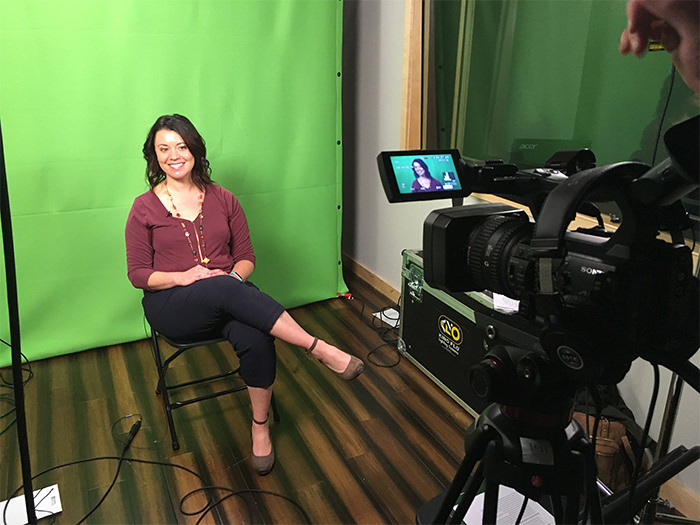 Create a free login. Anyone can log in and watch!
Healthcare professionals make sure to add your license number to receive credit for completing this hyperhidrosis CE activity.
Answer the questions in the pre-test (it's okay if you don't know the answers – this is more to test healthcare professionals' knowledge about hyperhidrosis as a disease state prior to completing this activity).
View my patient perspective video segments.
Complete the post-test (if you are a healthcare professional this is required for credit).
Tell your own doctor or dermatologist who treats hyperhidrosis to watch the videos, too.
Share this post with others so that more people will have access to this medical information about hyperhidrosis. Sharing is caring!
This hyperhidrosis CME expires December 13, 2019. Don't wait!
Creating a Hyperhidrosis Conversation
Thank you to the American Journal of Managed Care and Pharmacy Times Continuing Education for creating this CME activity on hyperhidrosis. I know it will help educate healthcare professionals about excessive sweating. Not only that, it empowers other patients to speak up and use their voices.
We as patients are our own best health advocates. We know our sweaty bodies better than anyone else does. And together, we can do more for hyperhidrosis hope and awareness.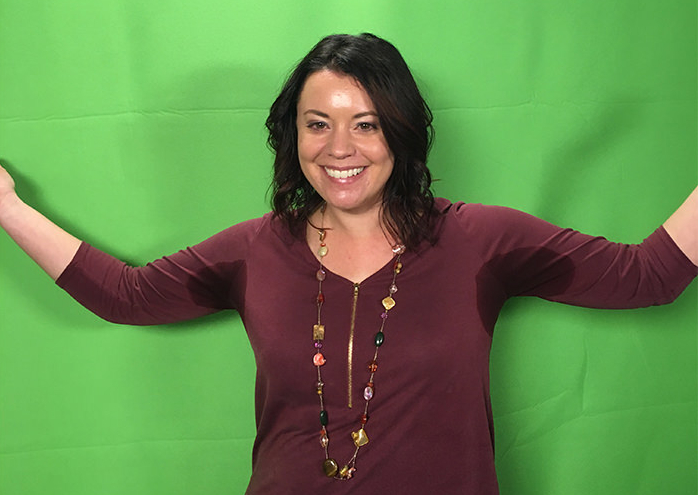 This CME activity was funded by an educational grant from Dermira, Inc.
Disclosures: I received compensation from Pharmacy Times Continuing Education for my participation in this video. They did not ask me to write about my experience. All opinions remain my own.